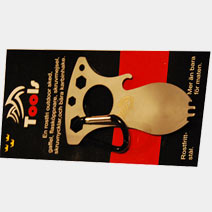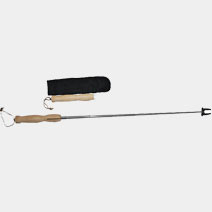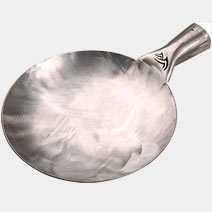 Spoonfork

AF130803

Skewer

AF101

Charcoalbottom pan

UP1
Multifunctional utensils with screwdriver, ring spanner.
Neat teleskopic skewer which can be used at all types of grilling with advantage.
Delivery incl. beltpouch.
Maxlength: 71cm
Folded length: 18cm
Weight: 120g

Classic Charcoalbottom/pancake/forestpan in 4mm hot-rolled iron with a hole for a stick (as handle).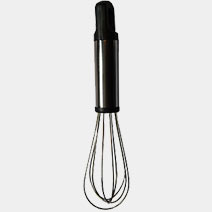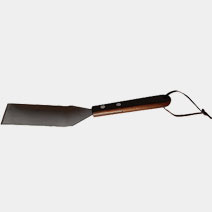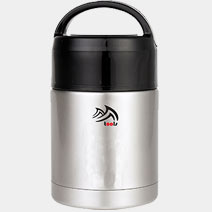 Beater

UP10

Turner

UP11

Food thermos 0,75L

UP13
Small and practical beater, perfect as accessory to UP5 & UP20.
Length: 21cm
Weight: 13g

Small and practical turner, perfect as accessory to UP1.
Length: 13cm
Weight: 12g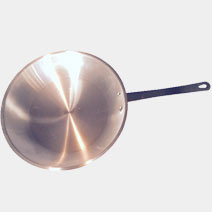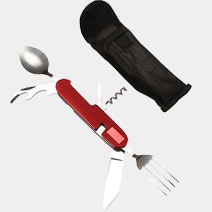 Fryingpan ALU

UP15

BBQ set

UP16

Utensil set

UP17
Aluminiumstekpanna.
295mm diameter.
250 gram.

Grillplier, grillfork, Grill knife in a practical bag.
Everything in a set. Fork, Knife, Spoon, Canopener, Corkscrew.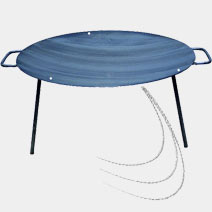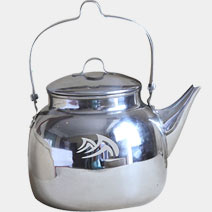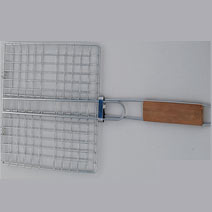 Big Charcoalbottom pan

UP2

Coffeepan 5L

UP20

BBQ alster handle

UP3
Perfekt griddle for the family or larger company.
Delivery incl. hanging chain and supportlegs.
Diameter 45 cm.

Classic coffeepan in stainless steel with a robust curved handle which allows for easy suspension over a campfire.
Obs, two versions:
UP5 1,5L
UP20 5L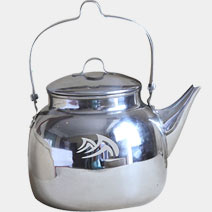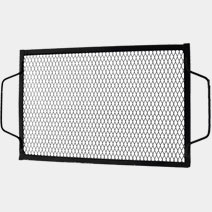 Coffeepan

UP5

Grillgrating

UP6
Classic coffeepan in stainless steel with a robust curved handle which allows for easy suspension over a campfire.
Obs, two versions:
UP5 1,5L
UP20 5L